Cold Pressed Juice
Smoothie
Cold Pressed Juice
650 JPY〜
100% fresh juice extracted through the cold-pressed method, producing refreshing drinks that showcase the true, full flavor of our vegetables and fruits. With vegetal fibers removed, our nourishing juices boost the digestive system, gently and efficiently cleansing the body.
※ Glass jars are for eat-in. For take-out is plastic cups.
Click here for more information on our Juice Cleansing Program.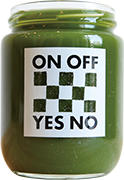 Deep Green
ディープ・グリーン
Seasonal Okinawan leaves and herbs
Leafy greens for the juicing veteran. Great for detox and immunity boost.

Light Green
ライト・グリーン
Deep Green Apple or Pineapple
Green juice plus fruits, for a lighter blend.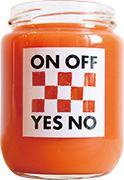 Bronze
ブロンズ
Carrot Apple Ginger
Okinawa carrots native, promotes circulation.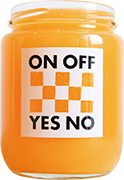 Gold
ゴールド
Seasonal Citrus
Citrus, refresher for adults and children alike. Skin rejuvenation, de-stress.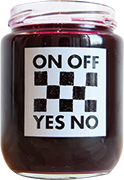 Magenta
マゼンタ
Beetroot Carrot Apple Ginger
Life-blood, a nutritious elixir of beets plus.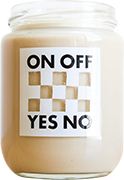 Ivory
アイボリー
Homemade Almond Milk Raw Cacao Powder Okinawan Brown Sugar Okinawan Natural Salt
Raw almond milk, a perfectly sweet drink for age defying.

*Menu will change with seasonal produce. Please check our
SNS
for our latest offerings.
Smoothie
900 JPY〜
Fresh fruits blended with our cold-pressed juice create delicious smoothies. Nourishment and aesthetics without additives and artificial coloring, of course! Taste the whole, natural flavors of our produce undiluted by extra water, ice, or sugar.
※ Glass jars are for eat-in. For take-out is plastic cups.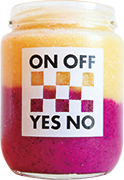 Okinawa Sun
オキナワ・サン
Gold Banana +
Apple CPJ Dragon Fruit
Fruits blend for a taste of the tropics. Topped with raw almond nibs.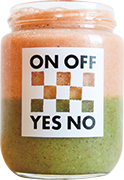 Veggie Rainbow
ベジ・レインボー
Carrot CPJ Banana +
Deep Green Kiwifruit
Green and yellow vegetables, packed with fruits of all colors, a deliciously beautiful smoothie for the palate and eyes.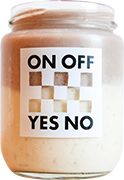 Sweet Cloud
スウィート・クラウド
Homemade Almond Milk Banana Raw Cacao Powder +
Homemade Almond Milk Banana
With raw almond milk, raw cacao powder, and pink peppercorns make a heavenly sweet combination.